VIDEOPROJECTOR
---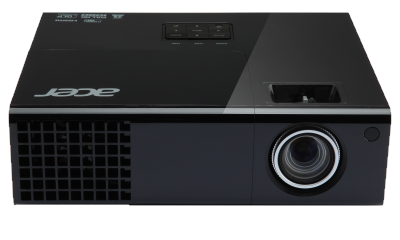 Choose your projector based on the type of optical train you can get
---
The really important parameters:

1) Lens throw ratio (D/W)
TR = distance with screen / width of image

TR <1.5 short Throw Ratio, use 50mm optical train
TR >1.5 use Heligon optical train

2) native resolution
Ideally 1920x1080 (FullHD) otherwise 1024x768 (XGA). Be careful, a number of advertisements are misleading. This is not because the projector accepts the HD format that it really projects at this resolution.

3) the contrast
1:2000 minimum. Beware of advertising announcing 1:50000 or 1:10000
As more and more projectors use an automatic iris. When projecting stars, the iris is useless! and the contrast falls to 1:2000 or less!

4) black level
The projectors are never able to produce an intense black. There are still large differences depending on models. This setting isn't always well documented and it is a pity. Most of the time, the more the projector is capable of sending level of light, the more blacks looks gray.
Example: choosing a 5000 lumens beamer on a dome of 5m is useless, because it comes at a good level of illumination with 1000 lumens. All we can get with a big black projector is so much slimy gray, instead of a deep black with a less energetic beamer ...

5) choice of techniques
DLP or LCD (LCoS is more expensive)
Prefer by far the DLP, because even with a FullHD LCD, the screen effect is clearly visible, which is really despicable on a dome ...
The new LED/Laser technology seems very promising and is very attractive in terms of lamp lifespan. But not perfect at the moment.



---
Preferred

50 mm optical train

ACER P1500
ACER P1623 (1200p - better choice with 50mm optical train)
see LSS Basic bloc page for more choice




Heligon optical train



OPTOMA HD800X (discontinued)
OPTOMA HD800XLV (discontinued)
Vivitek HD1086 (discontinued)
DELL 7609WU (discontinued)

ACER H7530D
VIVITEK 5280U 1920x1200 (4200 EUR) offers improved brightness, contrast and some options as substantial optical alignment. Anyway, there is trouble in the dark area of values needing some adjustments with the milkyway.

PROJECTION DESIGN F22 1920x1200 (8 000 EUR) perfect.
BARCO F50 2560x1600 is far better but very expensive (15 000 EUR).

The choice of the projector between 1000 and 2500 lumens seems appropriate in all situations, until at least 6 m in diameter. With 6 to 8 m, 3000 to 5000 lumens is a better choice.




Yves LHOUMEAU & Lionel RUIZ